Sefwi Wiawso Nursing Training College
Sefwi Wiawso Nursing & Midwifery Training College (NMTCSW)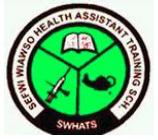 Sefwi Wiawso Nursing Training College, formerly Health Assistants Training School (HAC), is located in the Northern part of the Western Region of the Republic of Ghana. The college began with the training of Students in Health Assistants (Clinical) Programme in November, 2006 with a population of 80 students as part of a nationwide Programme to train middle level health workforce .This initiative was a priority policy intervention by the Ministry of Health to address human resources for the health crisis in Ghana. The training of middle level health care providers in Ghana has a historical perspective: emerging from the training of enrolled nurses to the identification of other specific cadres in the early stages of the Primary Health Care (PHC) concept. The Clinical Health Assistants' Training was envisaged to replace the former Enrolled Nursing Training Programme. The trained Health Assistants (Clinical) could be seen to play an important role in the health team by enhancing health care delivery, health promotion, assisting families in supervision and care of their children against poor nutrition, childhood preventable killer diseases, creating awareness in health and the environment and the interrelation between individuals families, communities in particular and the country at large. Registered General Nursing (Diploma Programme) was started in the 2015 academic year. The goal of the programme is to produce a polyvalent nurse who would practice general nursing in any sector of the community. The professional nurse would have acquired knowledge, skills and attitudes to recognize the total health needs of individuals, families and communities and participate effectively and efficiently in meeting those needs. The School is affiliated to the Kwame Nkrumah University of Science and Technology (KNUST), Kumasi.
ROLE IN HORIZON2020 PROJECT
As first-tier training institution, NMTC Sefwi-Wiawso will be a pilot implementation site itself, and also coordinate all pilot activities at the three assigned second-tier institutions (see Exhibit below).
PROJECT PARTICIPANTS
Margaret Acquaah is currently Principal of Sefwi Wiawso Nursing & Midwifery Training College. She holds an MSc. in Physiotherapy (specialized in neurological conditions) from the Hogeschool van Amsterdam, Netherlands. She is also a registered general nurse, with a certificate obtained from the Komfo Anokye Nurses Training College, Kumasi. Places where she has worked include Komfo Anokye Teaching Hospital and the Korle-Bu Teaching Hospital. Voluntary work activities include: health education outreaches, national immunization campaign, teaching in disability homes and designing of physiotherapy out-patient cards. She speaks English and basic Dutch.
Osei Nyarko Sampson is IT tutor at Sefwi Wiawso Nursing & Midwifery Training College. He is responsible for operating and maintaining the computer lab, which he set up together with HITA experts. Besides his tutoring, he is a specialist for hardware and networks. Without his capability to "build something from nothing", an ongoing maintenance of the equipment in this remote school would not be possible.
KONTAKT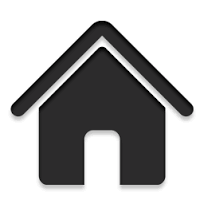 Adresse:
Email:
Telefon: + 233

Webseite: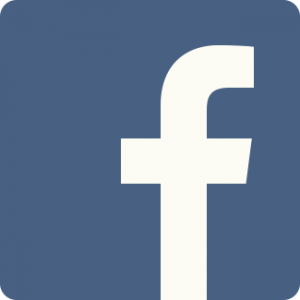 Facebook:  https://www.facebook.com/SefwiWiawsoHealthAssistantsTrainingSchool/